Convert your savings into flexible retirement income
Access your money when you need it, for whatever you need it for in retirement.
What is a RRIF?
It's like a Registered Retirement Savings Plan (RRSP) in reverse. An RRSP helps you save for retirement through annual contributions. A RRIF does the opposite, requiring you to take minimum annual withdrawals from your savings to help fund your retirement.
How does it work?
Convert your RRSP to a RRIF at any time, before Dec. 31 of the year you turn 71.
Choose how you'll invest your money.
The government determines the minimum amount you must take out each year.
However, you have flexibility on how much you withdraw over the minimum amount and when you'll receive it.
All your RRIF withdrawals are taxable as employment income.
Use our handy calculator to see how much income you'll get from your retirement savings.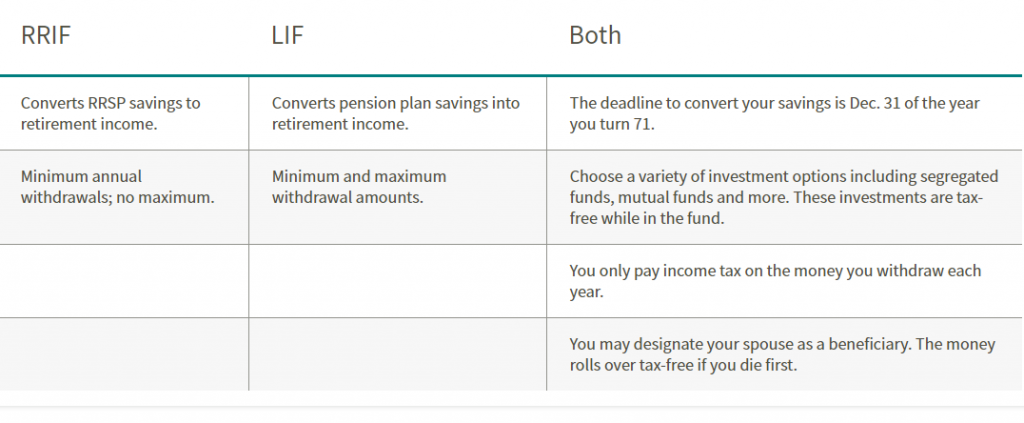 Click on the link for more details : https://bit.ly/3i4i9cW