Sound financial management for physicians, dentists and pharmacists
Health professionals are among some of the most sought-after professionals by banking institutions. Surrounding yourself with the right people and making the right choices for your financial and tax strategy represent major challenges. You have invested a great deal of energy and money to reach your professional goals. It is now time to think about yourself and get the services you deserve.
Advisors dedicated to your financial health
Concerned about your success, our team advises you with accuracy and transparency. Depending on your career and family situation, we take the time to develop a plan to integrate all aspects of your life to exactly address your concerns:
How to pay fewer taxes as a doctor, dentist or pharmacist?
What are the benefits of incorporation for doctors, dentists and pharmacists in Quebec?
Salary or dividends: which is best for me?
How do I profit from income-splitting with my family on my tax return?
What are the options to fully protect my family and assure my estate?
Financial management for doctors, dentists and pharmacists needs specific expertise. Get answers to your questions, thanks to personalized advice from our team of specialists.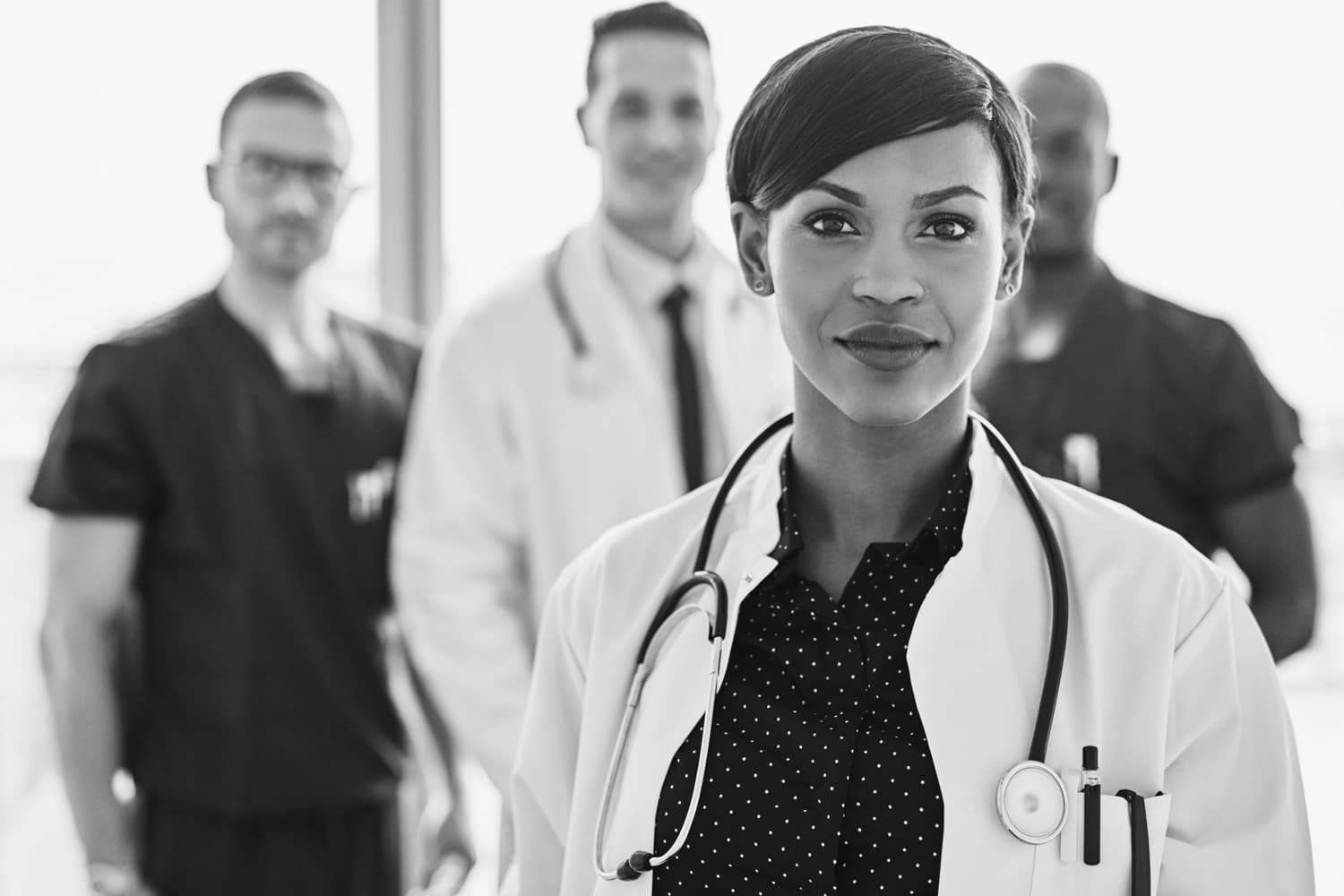 Tailored financial advice for doctors, dentists and pharmacists
As healthcare professionals, you have specific needs regarding financial services. At Investamp, we understand your reality and concerns. Demand personalized assistance for the optimal management of all aspects of your personal and corporate finances:
Student loan reimbursement for healthcare professionals
Professional advice for the incorporation of doctors, dentists and pharmacists
Creation of a management company
Advantageous savings and insurance solutions to protect your assets
Protection for your family and assets against creditors
Estate freeze and other solutions for the estate
By choosing Investamp, you remain in control of your finances while benefiting from judicious professional advice to help you take advantage of your status as a health professional. Minimize the financial risks and realize your full potential with the complete support of your Investamp advisors.
All tax, estate planning services are offered through our external partners such as lawyer, tax specialist, notary, accountant, etc..