Published at 12 July 2021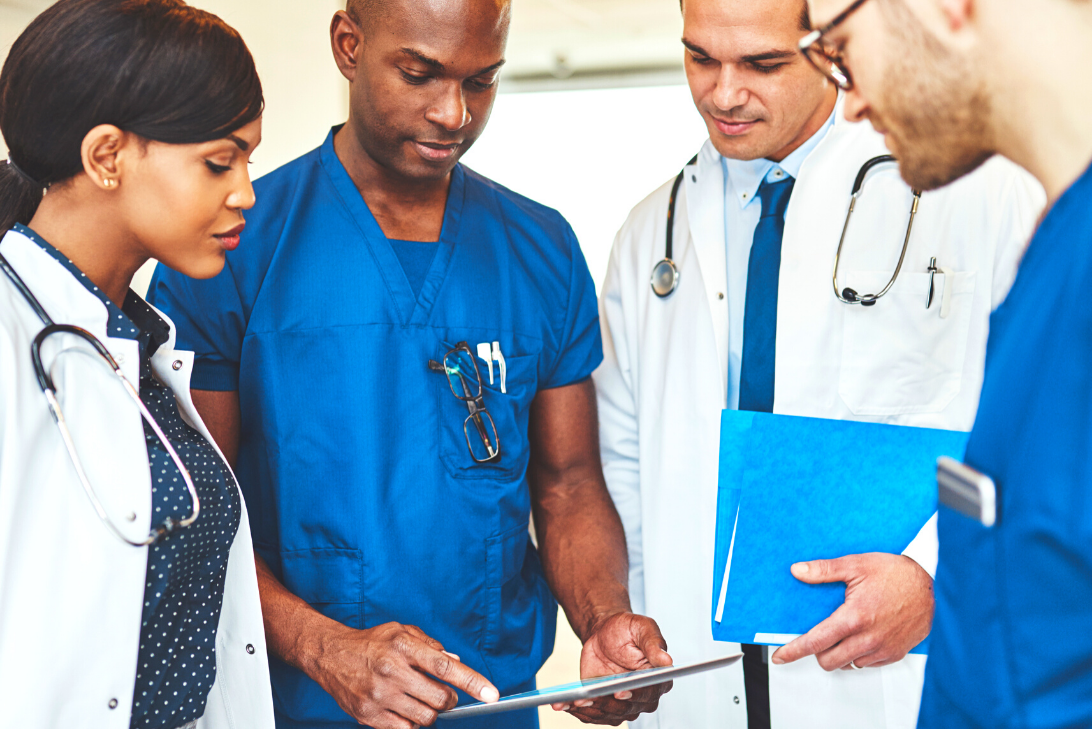 Why it's important to be your own health advocate
Taking charge of your health means being your own health advocate. Dr. Patrice Lindsay shares why it's important plus some tips to help you make the most of your doctor visits.
By Kristen Mayne
Healthy living plays a vital role in healthy aging and in preventing diseases. That's why it's important to get the routine health care you need. It's also important take control of your health-care experiences by being your own health advocate, says Dr. Patrice Lindsay.
Dr. Lindsay is the Director of Health Systems Change, Heart & Stroke Foundation of Canada. We spoke with her to learn more about being your own health advocate and how to make the most out of every visit with your doctor.
Why is it important to be your own health advocate? 
"It's very important. And it's important for several reasons. One is because nobody knows you better than you do. You know what's happened to you over time. Whenever you have a health-care encounter, your previous health encounters may not be available. The health-care provider may not know your history. Often, they're only seeing you for a short time. You know yourself best. You are your own historian," says Dr. Lindsay.
You also know when something's not right. "You know the journey you're on for the health issue you're dealing with."
Today we are dealing with a new potential barrier, says Dr. Lindsay — many health appointments are virtual. "This means your health-care provider may not pick up on all the visual cues they would normally see. So, it's important to speak up."
Dr. Lindsay says the dynamic between doctor and patient has changed over the years. "I think health-care providers are listening to patients today. Back in our parents' or grandparents' day, you never pushed backed with your doctor. You never questioned them. Today, if you're not getting the help or answers to health issues you have, it's okay to say I need you to double check this."
Things have also changed when it comes to what's expected of patients. "We want people to be more in charge of their health."
5 tips to help you be your own health advocate 
Dr. Lindsay shares these five tips to help you be your own health advocate:
Prepare in advance: "Write a list of questions or concerns that you can bring to your appointment."
Build your case: "Use a diary or a journal to keep track of your specific issues. Keep track of frequency, changes and progression. This is part of building your case. The health-care provider may think something's happening one way. But when you track it with dates and times, you may find something different."
Don't be afraid to speak up: "This is especially important if you feel like something is being missed. Or if your concerns aren't being heard or you feel you're not being listened to."
Do your part: "Follow your health-care provider's instructions. It's important that there's compliance and adherence on the patient's part. This includes things like medication and exercise."
Look to where else you can get reliable health information: "The internet is helpful, of course. But it's hard to know what's a good site and bad site. The most important place to go to is your community pharmacist. They're there to support their community. They can help you identify what needs to be brought to the attention of a nurse or doctor. And they can help strengthen your health literacy."
Dr. Lindsay also recommends connecting with trusted organizations for help. "There's a lot of misinformation on the internet. Look to organizations like Heart & Stroke and Canadian Cancer Society. Get information from them and then bring your concerns to your health-care provider."
For people whose first language isn't English, it can be helpful to access health information in their mother-tongue. Dr. Lindsay says there are groups putting out reliable information in different languages. This includes the charity South Asian Community Health Services.
The importance of the doctor-patient relationship
When it comes to your relationship with your doctor, Dr. Lindsay says it's a two-way street. "It's within your rights to ask questions and get reasonable answers. And it's your responsibility to follow through on recommendations. It's a partnership."
Written in consultation with Dr. Patrice Lindsay, RN, PhD, Director of Health Systems Change, Heart & Stroke Foundation of Canada.