Published at 14 June 2021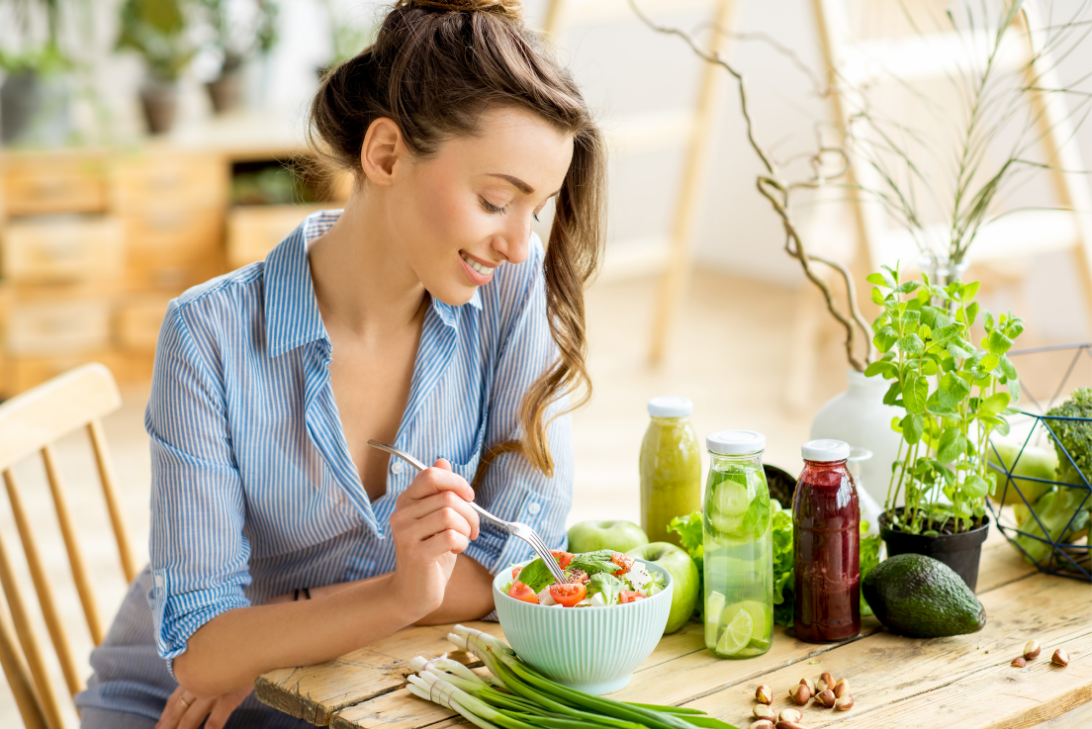 Fuel your body, fuel your mind!
Jennifer Lombardo is a Senior Health Management Consultant for Manulife Group Benefits. For the last 16 years, she has designed, implemented, and evaluated award winning health and wellness programs in both the private and public sector. Jennifer holds a Bachelor Degree in Health Studies and Sociology from McMaster University, a post graduate certificate in Workplace Wellness and Health Promotion from Centennial College and a certificate in Organization Development and Change Management from the Canadian Organization Development Institute. In 2016, Jennifer also became a certified Psychological Health and Safety Advisor through CMHA. She is passionate about empowering individuals to make healthier decisions and working diligently to help improve the health of organizations.
Taking charge of your health through balanced nutrition is something many people struggle with. Prioritizing healthy eating is more important now than ever before. Making healthy food choices can have a positive impact on your heart health, mood, energy levels, weight, immune system and mental health.
But, eating well doesn't have to be challenging, time consuming or expensive. It can be fun and even therapeutic!
As a working mom with two young kids, I follow these helpful tips to help fuel my body and mind to perform my best:
Create a plan and stick to it
Plan in advance to help you stick to your routine, avoid food waste and stay on budget.
Make a detailed list based on your store's layout to shop efficiently
Make healthier choices easier
Use online resources like Canada's Food Guide to help ensure your plate is well-balanced: ¼ protein rich foods, ¼ whole grains and ½ veggies and fruits.
Prepare healthy options that are easy to grab-and-go such as precut veggies and fruit, or hardboiled eggs.
Don't forget to wash and prep produce when you're at home.
Keep healthy snacks at a height that kids (and parents) can reach.
Get creative
Carve out time to enjoy meals with family and friends. This allows you to take breaks, unwind, and stay connected. Get creative with virtual dinner parties, healthy backyard picnics and active lunch breaks.
Be kind to yourself!
When you are stressed, in a rush, upset or bored, you might not make the healthiest food choices. Think about what you can do differently next time and move on. Doing so, helps ensure you have a healthy relationship with food.
Most importantly pay attention to what foods help you feel your best. Aim to eat well 80% of the time, this way you can enjoy treats in moderation.